Cheer yourselves up and stay warm with our buying guide!
It may be cold and dark in parts of the polo world right now, but you can still get outside
Ariat Volt 2.0 Reflective Jacket 
Tried and Tested – Those of us in the northern hemisphere are finding ourselves riding in gloomy or sometimes even dark conditions – being visible is definitely a benefit to avoid potential accidents on roads or farms! We put this jacket to the test in the run up to Christmas – wearing it for chukkas under floodlights and out hacking. The reflective fabric is amazing, making it very easy for team-mates to pick out the player in the jacket, but of course importantly, shining like a beacon when hacking the horses back to the stables in the dark, as horseboxes and tractors made their way past. It's designed for sport, so is breathable, stretchy (thanks to the side panels) and is not bulky at all, thanks to primaloft insulation.
Playing chukkas proved how versatile and comfortable it was, not hindering arms movement at all. This writer has been playing arena polo in Ariat insulated boots for years, so can testify to the efficacy of primaloft! In addition to all that, Ariat signed up to the Bluesign® standard trademark, which promises that this jacket is environmentally friendly, poses no health hazards and conserves resources to the greatest possible extent.
£145  from Ariat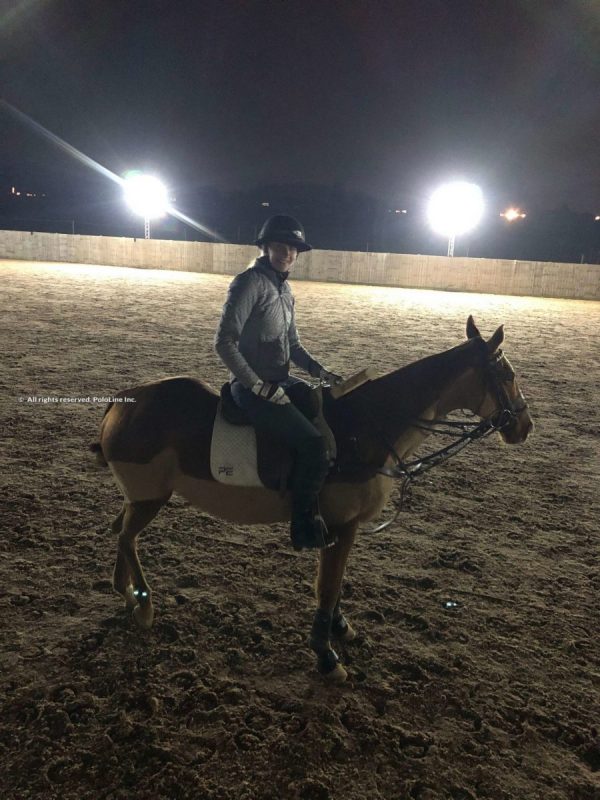 Le Chameau Junior
It's so wet outside, and we are all stuck at home, butdon't let that stop you getting the children going for a walk. These jersey-lined wellies will keep feet warm and dry, and with excellent no slip soles they can gambol with freedom!


Moda Polo Boots
Inspired by the boots of the professional polo players of Argentina, the luxury leather Moda boots incorporate the design and essence of traditional polo boots without compromising on comfort or style that is required for everyday use.
£295 www.pampeano.co.uk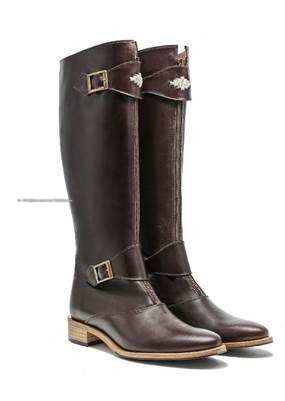 Ariat Ketley H20
These are made of a waterproof full-grain leather and breathable, waterproof pro membrane construction, which will keep feet dry and warm. No need to worry about fiddling with laces, as the Ketley H20 also offers a rear zip as well, making it super easy to slip them on and off.
£270 from Ariat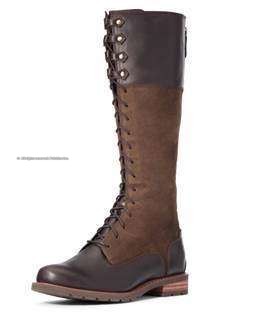 Schöffel Face Masks
Well, if you have to wear one, make it one designed for a soggy climate! Schöffel's masks feature a soft cotton lining and a polyester outer with DWR finish to stay dry in the British drizzle. They are finished the mask off with the signature Alcantara trim. Each pack contains three masks.
£19.95  from Schöffel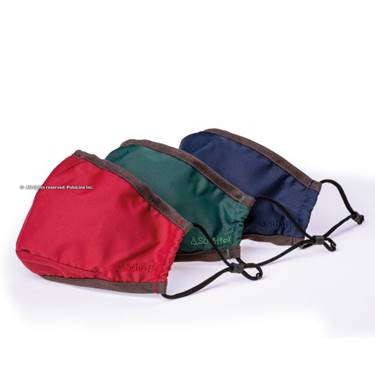 Premier Equine Titian Trio 4-in-1
Cover all the seasons with just one rug – use indoors and out!
Crafted using a robust 1680D ballistic nylon material , the system comprises of a 100g turnout rug, three rug liners and two neck covers. Use the 100g turnout rug on its own as a lightweight (plus) layer or add any of the three different weight (fill) rug liners to increase warmth. Possible weight (fill) creations; 100g, 200g, 300g and 450g.