Being late to the party makes for a spectacular entrance
Although possibly the last sports car maker to bite the bullet and build an SUV, Aston Martin made headlines when it launched the stunning DBX in 2020. The first SUV in the iconic brand's history. Not many cars stir the soul like an Aston -those elegant lines, that sound.  But none were cars that it was possible to live with on a daily basis – with the sordid practicalities of real life. Other out-and-out sports car manufacturers had already winced, but accepted that the desire for going super fast but also getting one's family in and towing a trailer.. (wait, what? More of that later)… was not going away.  Porsche, Bentley, Lamborghini – all make monstrously powerful SUVs.  So, not one to shy away, Aston Martin went one up, and created the world's most powerful SUV, the DBX707.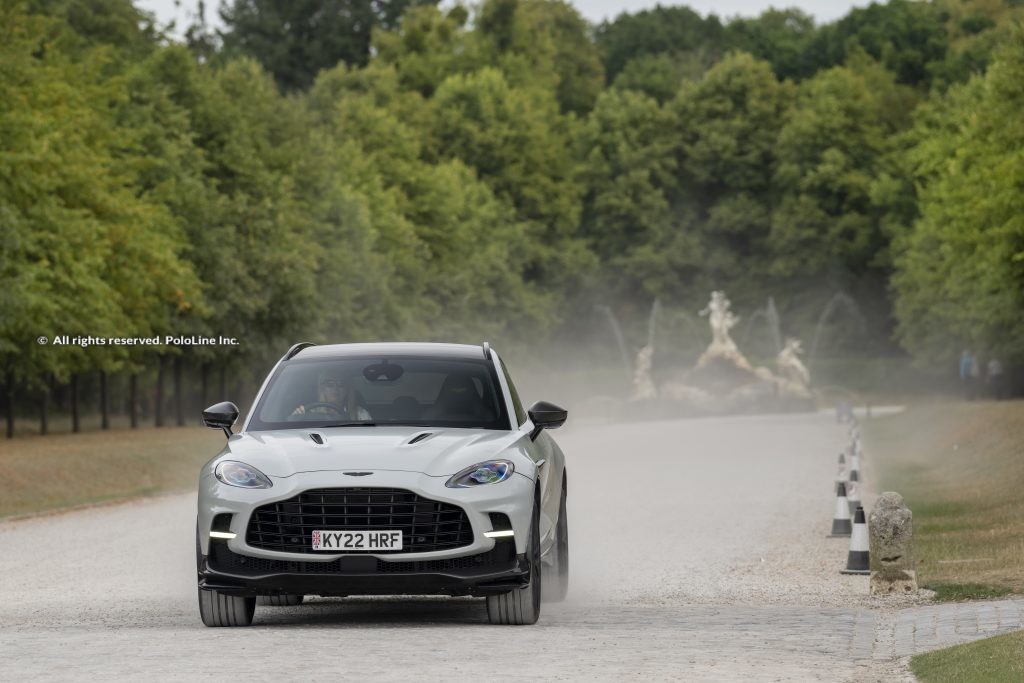 The 707 relates to the metric horsepower (PS)- in layman's terms, the car has a whopping 697bhp. This translates to 0-60 in 3.3 seconds and a top speed of 193mph. What does this mean? This means that this car is astonishing to drive. It will make your heart sing, and you won't care about any of the ills in the world, because you will be having so much fun.
Inside, it's all serene, smooth lines and high quality finishes. The seats are beautiful and the stitching is perfect. You just want to lightly stroke all the surfaces. If you so desire, you can just drift along, quietly, softly. In GT mode the car is easy, compliant, relaxing. Turn the dial to Sport +, and OH MY GOODNESS. It's brutal, in the best possible way, with the iconic Aston soundtrack to match.  In polo pony terms, this car is the pony everyone wants – happy to cruise on the buckle, and yet will outrun, out stop and out turn everyone else out there with the touch of a heel. And beautiful to look at – as let's face it, pretty always helps…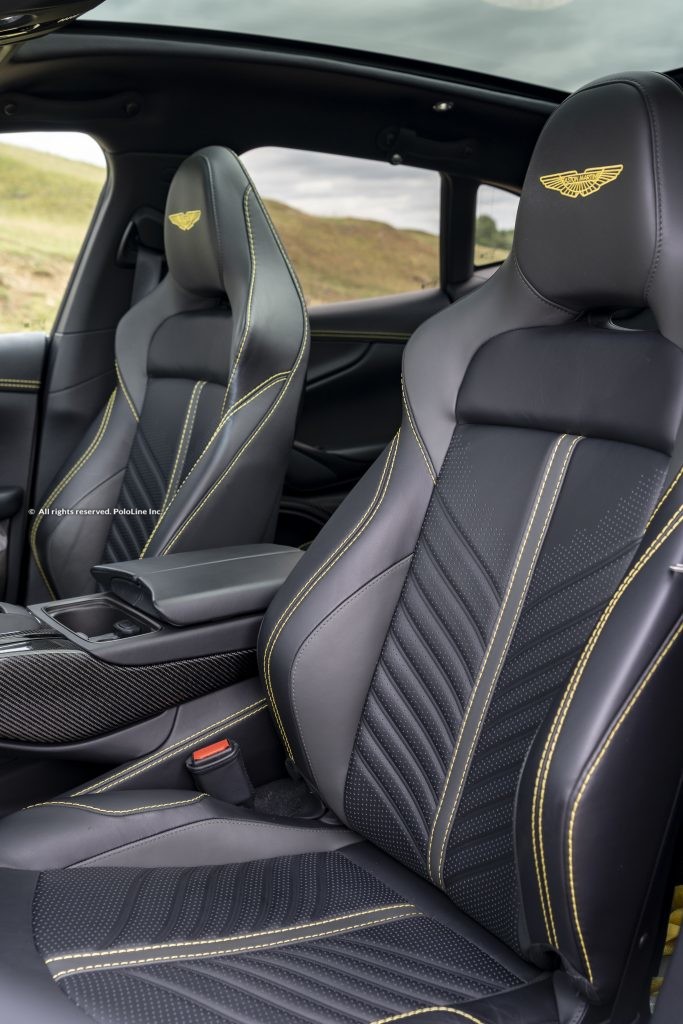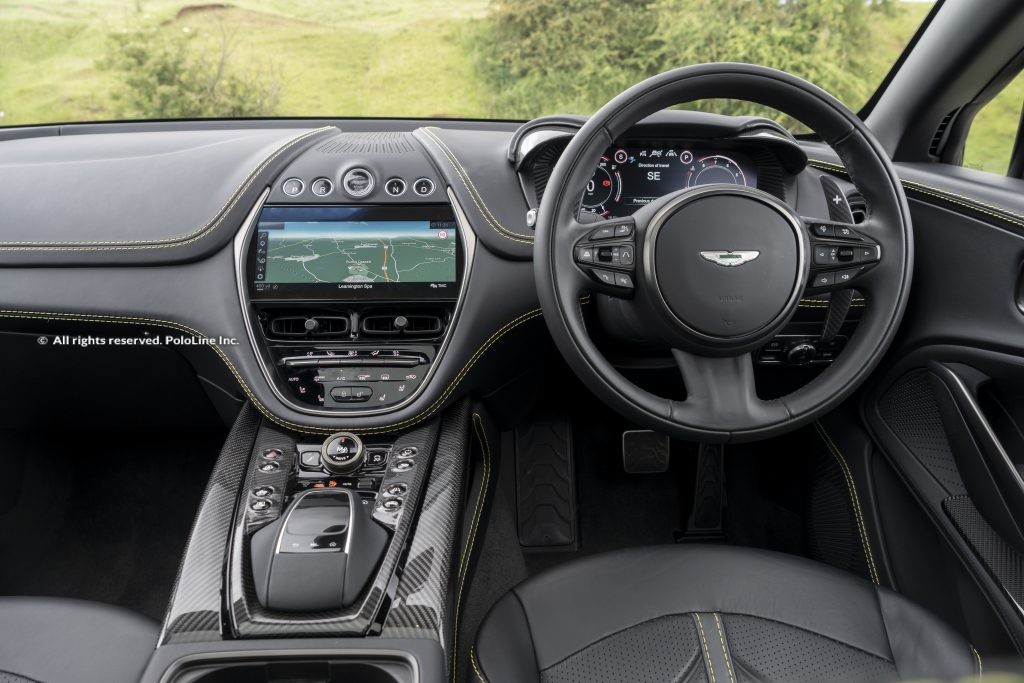 There's a Mercedes derived engine under the bonnet, using lots of turbos and engineering accomplishments to get all that power (707ps) and torque (900nm) out of a 4 litre V8.  The gearbox is also an adaptation of the brilliant 9 speed AMG box, and with 23" wheels (yes) and colossal carbon-ceramic brakes, you can take this to a track and get lairy, secure in the knowledge that you have the fastest SUV in the whole world. 
Price tag notwithstanding (cough), this car is all things to all men (and women). You can go to the shops in it. To the Alps. On the school run. To the Nurburgring. You can drive it in an all-out, utterly sideways, raucous cacophony of noise and adrenaline. You can waft along listening to classical music on the superb sound system. You can take it shooting. You can hitch up a trailer and tow two polo ponies to the Pony Club Championships. I'm sorry, what?
No one ever has, so we did. It can, so it did. The DBX can tow 2.8 tonnes, and has a gloriously priapic electrically deployable tow bar.
The towing capacity means that the car can legally haul two polo ponies and a two horse trailer with about 800kg "spare".  So you might even manage a lightweight three horse trailer and three polo ponies, with about 100kg to play with.
Predictably, the car didn't even notice the fully loaded trailer was there. The towing limit seems somewhat arbitrary with such colossal power.. so as you'd expect, the revs stayed low, the ride stayed smooth, the ponies utterly ignorant that they were being towed with a horsepower-to-horse ratio of approximately 350-1.
There was a degree of caution about tying the ponies up too close to the very snazzy (and rather tactile) velvety paint job, so they were parked firmly at the rear of the trailer throughout. The finer points of carbon fibre and delicate splitters are slightly lost on the average Argentine polo pony, much less what the repair cost would be if they had a tentative chew or tried to itch a scratch on those helpfully pointy boot spoilers….
The car had been fitted with "event seating", so when the trailer was unhitched, the car can be parked bottom-first by the pitch, seats deployed and you can watch the polo in frankly, unrivalled comfort. Certainly beats sitting on the boot floor. How can I ever go back…?
The event seating does admittedly take up a fair bit of room in the boot, but there's no compromise on rear leg room. In fact, it's positively palatial back there. I'm vertically accomplished (6ft) and have to have the driver's seat fairly far back, and even so, a fellow six footer would have been having a grand old time behind.
It's hard not to look at this very good looking capable car and smile – it's striking enough to turn heads, but not in a brash way – the ultimate polo wagon..?
Yes, there's an argument against these utterly bonkers, conspicuous gas guzzlers. BUT – what's the point of life if there's nothing exciting to strive for? Besides, petrol isn't as stinky or harmful as diesel, and electric cars aren't a panacea either.  YOLO, and if you can, buy this astonishingly good car. It's the only one you'll ever need.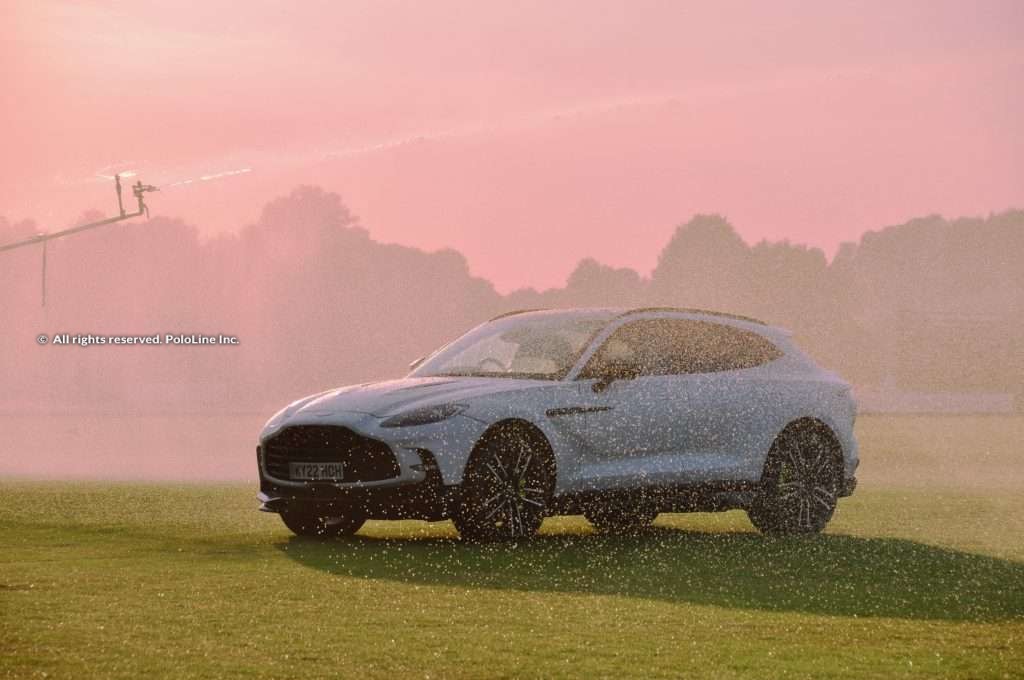 From £193,000
0-60 = 3.3 seconds
707 ps
https://www.astonmartin.com/en-gb/models/dbx