PQ's Christmas Wish List
Because there's still time to do your Christmas shopping!
Mud proof footwear
Made with waterproof and vulcanised rubber, this boot won't let in a drop of water. Featuring a shock absorbent mid-sole for all day comfort, and designed with Ariat's ATS Pro technology with base layer air vents to regulate the temperature of your feet and a moisture-wicking layer to ensure durability and support all day long. Burford Welly, £120, www.ariat.com/gb/en
Yard (and life) -proof footwearThese funky and very well made yard boots will look just as cool in the town centre as in the stable centre. From the very stylish Spanish Boot Company, these Iberian style (and Iberian made) boots will look fabulous wherever you go. They even have detachable tassels! £245 www.thespanishbootcompany.co.uk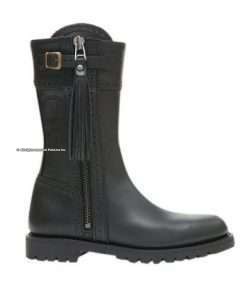 Don't forget your feet!
These Timothy Foxxy Socks are beautifully warm and soft socks, ideal to fold over long boots. Made in 3 ply Merino wool acrylic blend, with a reinforced foot area. Great for walking the dog, riding or strutting your stuff around town this winter! Available in eight fantastic colours. £36.00 www.timothyfoxx.co.uk
To jazz up a chap
The Butler Stewart Christopher Waistcoat in Harvest Brown is another new addition for this season. This classically styled single-breasted waistcoat is fully lined in a complementary navy lining with full navy back and buckle strap. £195 www.butlerstewart.co.uk
For ya pooch
Designed in 'GRRR'eat Britain and handcrafted in Ubrique (The luxury leather goods capital of Spain) the Growlmama collection is styled from beautifully buttery natural vegetable tanned leather and nickel-free hardware for the discerning pooch and stylish owner. Collar, £125 www.growlmama.com
Presents for ponies
The ponies deserve a treat too – Pure Feeds Christmas Treats are high-quality, palatable rewards for your horse or pony- the perfect gift for your equine friends. Pure Christmas Treats are low in energy, low in starch and have no added sugar. £3.95 from www.purefeeds.com
Baby, it's cold outside
So put a coat on your pony! Premier Equine has this very snuggly, breathable, rip-stop, waterproof rug with integral neck cover. You can use the liners too. Titan Storm 450g, sizes: 5'6"-7'3". RRP: £174.99 www.premierequine.co.uk